Textron India is committed to responsible corporate citizenship and helping to improve the quality of life in communities where our employee live and work.
Corporate Social Responsibility ("CSR") Committee
CSR Committee Members :
| | |
| --- | --- |
| Name of the Director | Category |
| Mr. Krishnan V | Member, Director – Finance |
| Mr. Vijay Pilay | Member, Director – HR |
CSR Policy
The CSR policy broadly states that:
The CSR activities of the company can contribute to all activities as prescribed in Schedule VII of Companies Act 2013 and any other such activities covered in Schedule VII from time to time.
To follow all the requirements as mentioned in Section 135 of the Companies Act with regard to applicability and contribution to CSR activities, which is a minimum of 2% of the average net profits made during the 3 immediately preceding financial years.
To provide the modalities of implementation of such projects or program.
CSR activities will be carried out:
- Directly/Indirectly
- Through NGOs, Registered Trust established as Section 8 Company - Non-Profit Organization
- Collaboration with other entities as prescribed in the MCA Guidelines
The internal CSR committee will submit a report to the CSR committee annually about the end use of the contribution.

Implementation schedule will be dependent on the availability of eligible projects.
The CSR activities shall be in accordance with the Textron Inc policy and with the prior approval of Textron Corporate. The funding to CSR projects, programs or activities shall be in accordance with the Textron's Global Anti-Corruption Compliance policy.
Projects Approved by the Board
Textron India contributes to society through:
Promotion of Health – through NGO – Sri Sathya Sai Health & Education Trust

Sri Sathya Sai Health & Education Trust provides quality medical care by conducting TB Screening, initiation to treatment to those detected positive through the available facilities of government and supplying nutritional supplements to the children under Divine Mother Child Health Program (DMCHP) conducted by the Trust.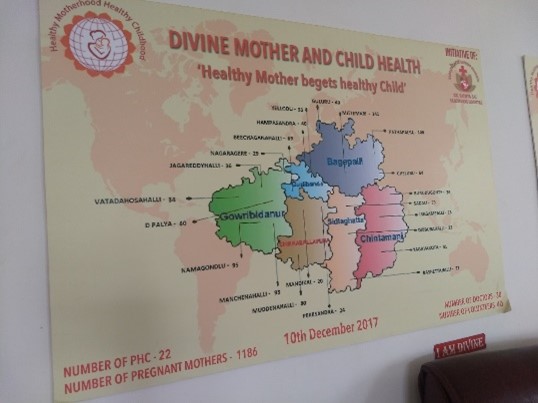 Promotion of Health and Education – Direct contribution by Textron India to schools located near our Kautex Plant in Gujarat. Contributions include building a faucet and providing a water purifier to Daslana Government School for maintaining health and hygiene and provided uniforms and shoes to the students of OODKI Primary School.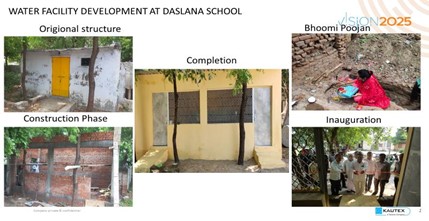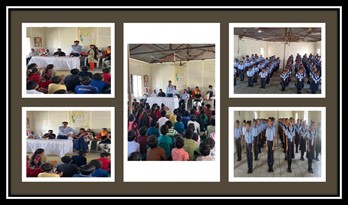 Contribution to Prime Minister's National Relief Fund